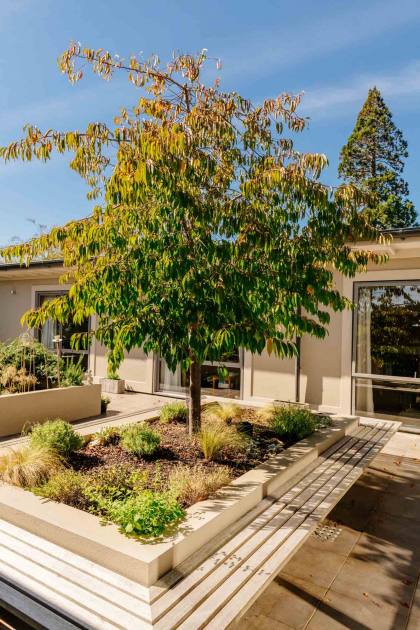 Specialised Hospital (D6)
With bright courtyards for family and friends to share, the Taieri Unit is a modern, purpose built facility providing care for up to 23 residents. For those assessed as requiring specialised hospital level care (D6) in a secure environment care is provided by 24-hour registered nursing oversight supported by a team of very experienced Healthcare Assistants. Our Diversional Therapists run both indvidualised and group programmes which are taylored to meet each residents needs.
In 2022 we are moving onto Stage 8 of our redevelopment which is an exciting extension to Taieri our Psychogeriatric Unit. As well as an additional four rooms it will provide state of the art spacious lounge and recreation areas designed for advanced dementia needs.