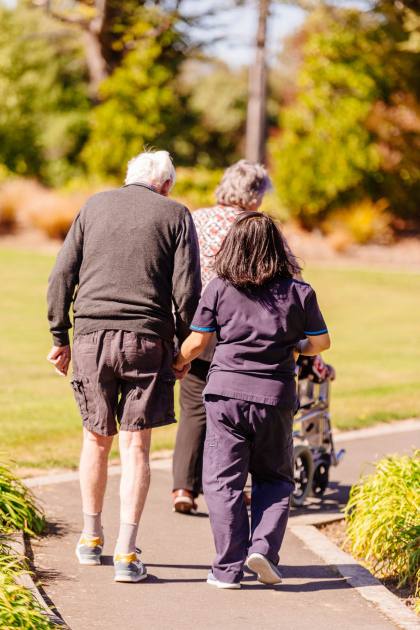 Testimonials
"From the first time we visited, we knew this was the home we wanted for our dad. We have never regretted our decision. The love, compassion and care you provided is second to none, and it was very comforting for us to see dad responding in a most positive way. Thank you all so much, and keep up the wonderful work. You all deserve a medal!"
"To all the staff at Leslie Groves – heartfelt thanks for the wonderful care you gave mum. Each one of you has helped make her as happy as possible. All my expectations regarding her care have been well exceeded. Your care of the whole family was part of the deal it seemed. It was comforting to know that mum was being so well looked after when we were so far away. All your staff have gone over and above the call of duty."
"My heartfelt appreciation and thanks to you all for the many ways you have cared, respected and showed kindness to both our family and dear mum. Although it wasn't easy you were still there caring for her when she needed you the most. Thank you for the ways you made her smile and laugh."
"Many thanks for the wonderful care and love given to mum over the past 5 years. Mum was very happy in her room and never wanted for anything. We can't thank you enough."
"Thank you so much for your exceptional care of (our loved one) during her time with you. Your care, compassion and sensitivity to her needs and being with her in her final hours is much appreciated by all her family. Please be encouraged in the great work you are doing with your residents."