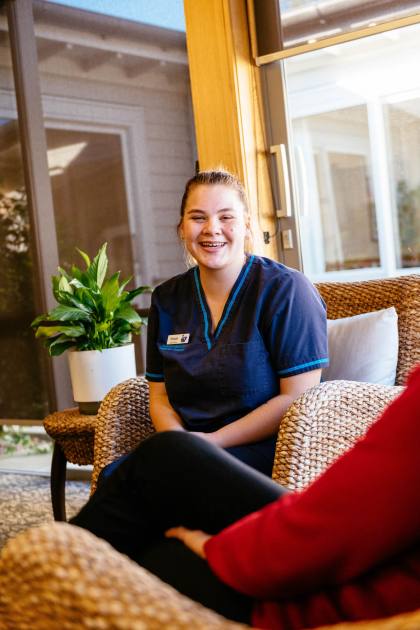 Dementia Care (D4)
In a warm and friendly environment, the Ferntree Unit provides care for up to 17 residents assessed as requiring a secure environment at Rest Home level (D4). Residents in this unit are encouraged to remain as independent as possible and often actively engage in the day to day "household tasks".
Respite can be available depending on the availability of beds.
The Ferntree Unit has several rooms which Leslie Groves may levy an additional payment, Premium Accommodation Charge, for residents choosing one. These rooms attract an additional Premium Accommodation Charge of between $11 and $27.50 per day (including GST). These charges are current as at 1 July 2021.
Further details of Premium Accommodation Charges will be included in your admission package and we encourage you to discuss these with our administration team at your time of enquiry.