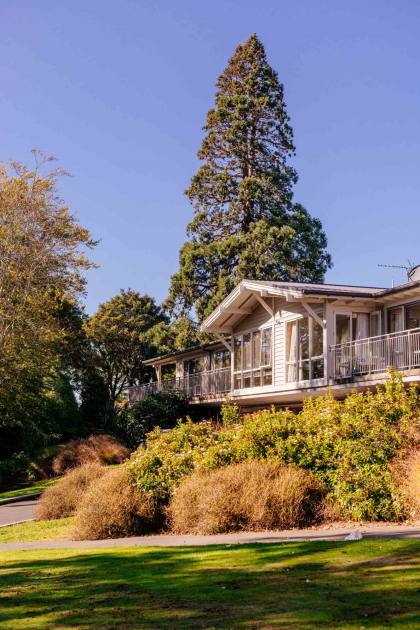 Hospital Level Care
Overlooking our beautiful park-like grounds the Redwood Unit provides care for up to 31 residents assessed as requiring Hospital level residential care. The large rooms are bright and inviting all with their own private ensuite. We encourage you to make the room your own by decorating with personal mementos and treasures. There are several spacious lounge and dining areas and peaceful expansive well tended grounds for you and your visitors to enjoy.
You will receive the best care from our very experienced and skilled team including at least one registered nurse on duty at all times providing 24-hour care supported by a very experienced team of healthcare assistants. We can also provide respite care depending on the availability of beds.
The Redwood Unit has several rooms which Leslie Groves may levy an additional payment, Premium Accommodation Charge, for residents choosing one. These rooms attract an additional Premium Accommodation Charge of between $11 and $27.50 per day (including GST). These charges are current as at 1 July 2021. We encourage you to discuss these with our administration team at your time of enquiry.